Attorneys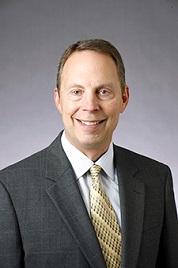 Ronald E. David
Grand Rapids, Michigan
Partner
phone (616) 454-3883
fax (616) 454-3988
email Email Me
Ron David provides clients with expert counsel in three major areas of the law: business, estate planning and real estate. Though his overall emphasis remains in taxation, Ron is experienced in all forms of business law, including business formation, mergers, acquisitions, reorganizations, contract negotiation, employment issues and shareholder matters. He also works extensively with non-profit entities. Ron is also a certified public accountant (Michigan, 1980) and is therefore uniquely qualified to address corporate clients' business and tax needs.
For clients who need help with estate planning, Ron is skilled in trust and will preparation, estate tax savings, gift taxation issues, probate, trust administration, succession planning and charitable giving. He files all applicable estate and gift tax forms with the IRS, and oversees IRS audit matters.
His real estate experience includes the purchase or sale of commercial, residential and farmland real estate. Ron is also involved with all aspects of leases on behalf of both landlords and tenants. In addition, Ron has extensive experience with special real estate issues, such as tax free exchanges, easements, land disputes, environmental matters, and resolving title issues.
Ron earned a bachelor's degree in accountancy in 1978 from Walsh College in Troy, Michigan, and became a licensed CPA in 1980. He worked for a Grand Rapids public accounting firm for four years before leaving the accounting profession for law school. Ron earned a J.D. degree (cum laude) from Thomas M. Cooley Law School in 1984. He joined a Grand Rapids law firm where he worked for nine years, six as a partner. In January of 1994 he started his own firm as a sole practitioner. Ron expanded the firm with the addition of a partner in 1998.
Certified Public Accountant, Michigan




Thomas M. Cooley Law School, Lansing, Michigan, 1984
J.D.
Honors: Cum Laude





Walsh College, Troy, Michigan, 1978
B.S.
Major: Accounting




State Bar of Michigan, 1984 - Present





Grand Rapids Bar Association, Business and Taxation Sections




Borre, Peterson, Fowler, & Reens, Partner, 1984 - 1993





Beene Garter CPA's, Accountant, 1978 - 1981